Sleeping Arrangement
Description
THIS PROPERTY ONLY RENTS ON A SATURDAY TO SATURDAY SCHEDULE - 7 NIGHT MINIMUM REQUIRED

ROOM LAYOUT:
1st Floor: Kitchen, Dining Area, Living Room, Queen Bedroom, Bedroom with two Twin beds, Shared Stall Shower Bathroom, Covered porch, Deck, & full sized dock
DOGS PERMITTED? Dogs are considered at this property. All dogs must first meet our Pet Guidelines to be considered. OA
This cozy waterfront cottage literally hangs over the edge of Megunticook Lake. The dock ramp to the swim float is connected to the front porch making for very easy access to the water. Located in the family friendly Lake City area of the lake, this wonderful cottage enjoys all the best Megunticook Lake has to offer.

Inside, there are two bedrooms, one with a Queen bed, the other with 2 twin bunk beds (only the bottom bunks made up and can be used). The modest kitchen is perfect for preparing meals and the living/dining area is nice to play cards or read a book in. A bathroom with shower stall is shared by all. There is a small color television with basic cable TV in the cottage for catching up on news or watching a movie on a rainy day.

It is a short 2 minute drive to the small town sandy beach at Barrett's Cove on Megunticook Lake. There is not an actual usable sandy beach at this property, but the nearby beach is great for kids and that is why we have classified it as being on or in this case - "near" a sandy beach.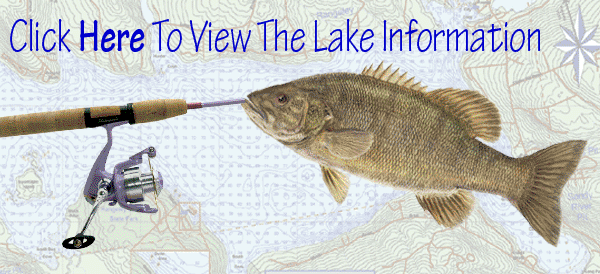 Amenities
BOATS INCLUDED? None, however our affiliate company Maine Watercraft Rentals Inc. will rent and deliver/pick-up the following boats at the property: 13' Boston Whaler, 18' Glastron. Click HERE to view pricing and to reserve a boat through us. If you are looking to rent kayaks, Maine Sport or Ducktrap Kayaks offer those and can deliver them to the Property.

FISHING TRIPS: This is a great property to go fishing from. Maine Guide Mike Kinney can take Guests fishing and will pick them right up at the dock in his boat. Contact Mike through his website at http://mikekinneymaineguide.com/ to reserve a guided fishing trip on Megunticook Lake.
LINENS & TOWELS: The rental of this property includes all bed linens and towels. Beds will be made up upon arrival and there will be one bath towel and wash cloth per listed occupancy, two hand towels per bathroom, one bath mat per full bathroom, and two kitchen towels in the kitchen. Additional bath towels can be rented.

SECURITY DEPOSIT: No, the owner of this property does not require a security deposit, however, guests are still financially responsible for non-accidental damages at the property.

PROPERTY SPECIFICS:
Cleaning: The property will be professionally cleaned before and after the rental. Above normal cleaning charges will be billed to guest at $35 per hour
Air Conditioning: No - but fans are located in each bedroom
Heat Source: Electric Baseboard Heaters
Water Heater: This property has only a 20 gallon water heater
Washer & Dryer: No
Dishwasher: No
Coffee Maker: Yes, Standard automatic drip with filters
Internet Access: Yes - with Wi-Fi
TV: 1 TV with basic cable service
Grill: Propane Gas Grill
Usable Fireplace: No
Outdoor Firepit: No
Water Source: Well water (okay to drink from tap)
Trash Removal: Included with rental
Closest Shopping Village: Camden, 3 Miles away
Number of Restaurants within 5 Miles: 30 Plus
Water Frontage: Yes
Beach Access: No, rocky shore
Dock/Pier Access: Yes - Great dock for swimming and boating
Property Good For Fishing: Yes
Additional Amenities: Minimum Standards List
Video
Calendar
Aug - 2019
S
M
T
W
T
F
S

1

2

3

4

5

6

7

8

9

10

11

12

13

14

15

16

17

18

19

20

21

22

23

24

25

26

27

28

29

30

31
Sep - 2019
S
M
T
W
T
F
S

1

2

3

4

5

6

7

8

9

10

11

12

13

14

15

16

17

18

19

20

21

22

23

24

25

26

27

28

29

30
Oct - 2019
S
M
T
W
T
F
S

1

2

3

4

5

6

7

8

9

10

11

12

13

14

15

16

17

18

19

20

21

22

23

24

25

26

27

28

29

30

31
Nov - 2019
S
M
T
W
T
F
S

1

2

3

4

5

6

7

8

9

10

11

12

13

14

15

16

17

18

19

20

21

22

23

24

25

26

27

28

29

30
Dec - 2019
S
M
T
W
T
F
S

1

2

3

4

5

6

7

8

9

10

11

12

13

14

15

16

17

18

19

20

21

22

23

24

25

26

27

28

29

30

31
Jan - 2020
S
M
T
W
T
F
S

1

2

3

4

5

6

7

8

9

10

11

12

13

14

15

16

17

18

19

20

21

22

23

24

25

26

27

28

29

30

31
Feb - 2020
S
M
T
W
T
F
S

1

2

3

4

5

6

7

8

9

10

11

12

13

14

15

16

17

18

19

20

21

22

23

24

25

26

27

28

29
Mar - 2020
S
M
T
W
T
F
S

1

2

3

4

5

6

7

8

9

10

11

12

13

14

15

16

17

18

19

20

21

22

23

24

25

26

27

28

29

30

31
Rates
* Rates are subject to change without notice. Pricing excludes taxes, additional options or fees.
| | | | | |
| --- | --- | --- | --- | --- |
| Vacation Rental Standard Pricing | Night | | | Min Nights |
| Low Season | $165 | | | 7 |
| Mid Season | $186 | | | 7 |
| Peak Season | $236 | | | 7 |
| Holiday Season | $250 | | | 7 |
Reviews
Property Manager
Property
Property Manager
They made it easy. Property was as advertised and everything was clean and taken care of
Property
We love the lake and this tiny house was perfect for our family.
Property Manager
Property
Property Manager
The people at On the Water in Maine that I dealt with through out the renting process were friendly and a pleasure to work with. I was kept informed from the min I reserved the cottage until it was time for us to get there. The instructions were clear on what we needed to do and we had no issues.
Property
This was a great place to stay, we rented two other houses, not through on the water and they were horrible. The third time was the charm and this house met all of our expectations for a cottage right on the lake which was the best feature. Being at the end of the lake in a quiet cove was just perfect.
Property Manager
Property
Property Manager
The folks at On the Water were excellent and very professional. I was very satisfied with their service.
Property
The location of the cabin on the shoreline of a cove in Lake Megunticook was superb; restful, secluded, great swimming, lots of loons and bald eagles. Overall, the cabin is in good shape. The windows and slider do not work well and need replacing. The only other caveat is the mice. The Decon mouse bait stations were not very appealing. You have to make sure to keep all the counters and food preparation areas clean and all the food put away, or you will have little visitors. I would definitely rent this cabin again, my family had a great time!
Property Manager
Property
Property Manager
Property
Property Manager
The staff at On the Water make the rental process so easy. They really try to ensure that you have the best vacation experience possible. We couldn't be happier with the service that we've received over the years.
Property
This was our fourth stay at Little Pines cottage. The best feature about the cottage is the location. The cottage sits right on the water with spectacular view of the mountains. The lake is perfect for swimming, kayaking and paddle boarding. When not on the water, most of our time is spent on the front porch where we can enjoy the view while dining.
Property Manager
Very easy to work with. Booking process was very efficient as well as the check-in and check-out procedures.
Property
Great place with a perfect location and beautiful views. Very quaint.
Property Manager
The On the Water staff is wonderful. They do everything possible to make sure you have the best vacation. The booking and check in process is so easy. We appreciated the email that was sent prior to our stay giving us instructions to avoid traffic delays. They also called us while we were in route to the cottage to let us know it was ready and we could check in early.
Property
This was our third vacation at Little Pines cottage. Our most favorite feature of this property is the location. The cottage sits close to the water and the view from the front porch is spectacular. The lake is perfect for kayaking and swimming.
Property Manager
We had an excellent experience working with your agency. We found it on the web, and after we had made our reservations, we received timely information about the contract, setting, directions, and so on. The check-in went smoothly, again with email reminders about code for lock, and how to check in. The written materials were clear and helpful. The second day we were there, one of the staff came to let us know that a truck would be coming for a brief cleaning of the sewer system. This was just a 20-minute "job" and we appreciated the advance notice. The day before we left, staff brought a boat for the next customer and placed it at the dock, with assurances from my husband that he didn't mind moving his canoe. He was very courteous and respectful of our final night, and only proceeded after we told him we didn't mind. Our check-out was smooth as well, so overall we have nothing but praise for On the Water in Maine and the professional way our rental was handled.
Property
We loved our stay at Little Pine Cabin. Our favorite thing was being right on the water, just a few steps off our deck--so handy for canoeing, swimming, and fishing, plus the luxury of such beauty from early am until late evening. The call of the loons, croaking of bullfrogs, chirping of birds...the wildlife added a peaceful and soothing background for our stay. I especially loved the big picture window in master bedroom, so every am we woke up to the view of the lake. The cabin was clean and well equipped with cookware and dishes and odds and ends. The water was hot for showers and dishes. Everything was in good repair, except for one window off master bedroom, which was off it's hinge and had to be closed and opened manually. The "neighbors" renting cabins next door were respectful of our privacy and kept things quiet after dark/at bedtime, so we were able to sleep well also. Thank you!
Property Manager
The entire process of renting with On the Water in Maine was very simple. Everything was explained to us in emails and the staff answered questions promptly.
Property
The property was right on the water and had a deck with gates which were very useful. The property allowed easy access to the water and beautiful views especially at sunset. The property was small but very functional. The only thing that would have improved our experience is if the property had laundry facilities. A dryer would have been very useful.
Property Manager
Property
Property Manager
Thank you Justin and Ben for another great vacation experience! This is our second year at Little Pines cottage. Our favorite feature of the property is definitely the location. The cottage sits right on the water on a cove , just perfect for kayaking. The view of the mountains from the front porch is beautiful.
Property
Property Manager
Outstanding in all respects!! This was probably our 5th year at this property. We love it because we can roll out of bed and be in the lake, and the property requires little maintenance which is what a vacation is all about.
Property
Notes
Smoking Is Not Permitted anywhere on or inside of any of our rental properties nor are those who may partake in tobacco smoking allowed to occupy any of our properties.

Occupancy may not exceed what is posted for this cottage. Maximum occupancy could include infants and children. This cottage has a delicate waste water holding tank with no septic system that requires frequent, costly pump-outs. The insurance certificate for the cottage is for 4 people only, regardless of age.

Amenities offered through On the Water in Maine Inc. are not available at all the properties we offer for rent. Boat Rentals through Maine Watercraft Rentals Inc. are offered Sunday morning to Friday after 4pm and include free delivery to the property. Check with an agent to find out what boats are available to rent at this property, or, when you process the booking here online, only the boats available for the property will be listed as available to rent.

Please see our Rental Guidelines Page for further questions regarding how to book this property and additional charges and fees. Contact a reservation agent for more details or to ensure you are booking the right property for you.