Sleeping Arrangement
Bedroom 1-Main House
1 King
Bedroom 2- Main House
2 Bunk Beds
Bedroom 3- Boathouse
1 Queen
Bedroom 4- Guest House
1 Double / Full
Description
THIS PROPERTY ONLY RENTS ON A SATURDAY TO SATURDAY SCHEDULE - 7 NIGHT MINIMUM REQUIRED

**No more reservations may be made at Pitcher Pond Cottages for the 2020 season - 6/4/20**

ROOM LAYOUT:
Main House- Kitchen, Dining Area, Living Room, Bedroom with 2 Twin bunks, Shared stall shower bathroom, King bedroom with en suite stall shower bathroom, Covered unscreened porch, Deck
Guest Cottage- Full Bedroom, En suite bathroom with claw foot tub, Covered unscreened porch, Laundry on rear
Boat House Guest Cottage- Queen bedroom
DOGS PERMITTED? Sorry, Dogs are NOT permitted at this property.
Located on the Eastern shore of secluded Pitcher Pond, this group of 3 lovingly maintained vacation cottages is an idyllic vacation setting. The property has westerly facing frontage with afternoon sun and views of the water from almost every room.

Welcoming you when you arrive at the property is a comfortable, nicely furnished and well-maintained Maine lakeside retreat. At the waters edge, there is a dock to fish or swim off of as well as a deep water swim float. The area near the dock is only 3-4 feet deep but it gets deep quickly and you can swim out to deeper water with just a few strokes and enjoy jumping off the swim float. Pitcher Pond is 371 acres and fishing for smallmouth bass and white perch is a popular pastime.

The property is broken up into 3 buildings. The main house, guest cottage, and the boat house cottage. All 3 are tied together by a rolling lawn with a fire pit and outdoor shower.

Pitcher Pond is located 12 miles North of Camden and 6 miles South of Belfast. The nearby Belfast Variety Convenience Store has pizza, sandwiches, beer, wine, some groceries and even fishing tackle. Additionally, it is under 2 hours to get to Acadia National Park and about 2 hours from Portland, Maine.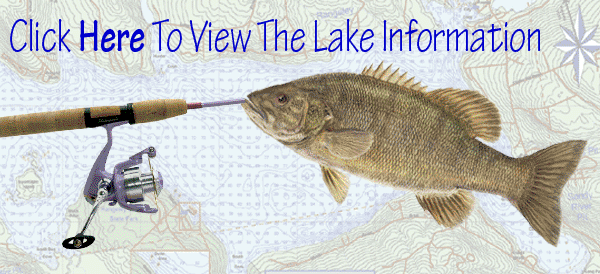 This quick drone video shows the property by air during August of 2016...
Amenities
BOATS INCLUDED? None.
SECURITY DEPOSIT:
No, the owner of this property does not require a security deposit, however, guests are still financially responsible for non-accidental damages at the property.
PROPERTY SPECIFICS:
Linens & Bath Towels:
Yes, one set of bed linens and one bath towel set for each guest are included (beds are made up prior to guest arrival).
Cleaning Included:
Yes, the property will be professionally cleaned before and after the rental. Above normal cleaning charges will be billed to guest at $35 per hour
Washer & Dryer:
Yes
Dishwasher:
Yes
Coffee Maker:
Yes, Standard automatic drip with filters
Internet Access:
Yes - DSL with Wi-Fi
TV:
No
Grill:
Charcoal Grill
Air Conditioning:
No, However there are fans in all bedrooms
Heat Source:
Fireplace and propane monitor heater in main dwelling.
THERE IS NO HEAT
in the outbuilding cottages.
Usable Fireplace:
Yes, Guests must supply firewood
Outdoor Firepit:
Yes, Guests must supply firewood
Water Source :
Lake water, Guests should bring their own water for drinking
Trash Removal :
Included with rental
Closest Shopping Village:
Belfast, 6 miles away
Number of Restaurants within 10 Miles:
20 Plus
Water Frontage:
Yes
Beach Access:
No
Dock/Pier Access:
Yes, dock for swimming, fishing and boating
Additional Amenities:
Minimum Standards List
Video
Calendar
Sep - 2021
S
M
T
W
T
F
S

1

2

3

4

5

6

7

8

9

10

11

12

13

14

15

16

17

18

19

20

21

22

23

24

25

26

27

28

29

30
Oct - 2021
S
M
T
W
T
F
S

1

2

3

4

5

6

7

8

9

10

11

12

13

14

15

16

17

18

19

20

21

22

23

24

25

26

27

28

29

30

31
Nov - 2021
S
M
T
W
T
F
S

1

2

3

4

5

6

7

8

9

10

11

12

13

14

15

16

17

18

19

20

21

22

23

24

25

26

27

28

29

30
Dec - 2021
S
M
T
W
T
F
S

1

2

3

4

5

6

7

8

9

10

11

12

13

14

15

16

17

18

19

20

21

22

23

24

25

26

27

28

29

30

31
Jan - 2022
S
M
T
W
T
F
S

1

2

3

4

5

6

7

8

9

10

11

12

13

14

15

16

17

18

19

20

21

22

23

24

25

26

27

28

29

30

31
Feb - 2022
S
M
T
W
T
F
S

1

2

3

4

5

6

7

8

9

10

11

12

13

14

15

16

17

18

19

20

21

22

23

24

25

26

27

28
Mar - 2022
S
M
T
W
T
F
S

1

2

3

4

5

6

7

8

9

10

11

12

13

14

15

16

17

18

19

20

21

22

23

24

25

26

27

28

29

30

31
Apr - 2022
S
M
T
W
T
F
S

1

2

3

4

5

6

7

8

9

10

11

12

13

14

15

16

17

18

19

20

21

22

23

24

25

26

27

28

29

30
Rates
* Rates are subject to change without notice. Pricing excludes taxes, additional options or fees.
| | | | | |
| --- | --- | --- | --- | --- |
| Vacation Rental Standard Pricing | Night | | | Min Nights |
| Low Season | $214 | | | 7 |
| Mid Season | $407 | | | 7 |
| Peak Season | $493 | | | 7 |
| Holiday Season | $493 | | | 7 |
Reviews
Property Manager
Property
Property Manager
Property
Property Manager
Easy to work with, very responsive and helpful. I think that you have a great selection of homes. This is our third rental through your agency. Each house was well maintained and well equipped. The pictures of each home are on your website are very accurate - convey the atmosphere of the home
Property
Property Manager
Property
Property Manager
Very simple, friendly and helpful
Property
Wonderful house. Beautiful setting. It felt like being in a friendly family home rather than a characterless rental. 9 of us (4 adults and 5 Children) absolutely loved it
Property Manager
OTW has been great to work with, both in finding a property, and in any problems we found during our stay.
Property
Property Manager
Responsive, thorough and helpful
Property
Love the dock/float, kayaks, fire pit, outdoor shower, boathouse and indoor fireplace.
Property Manager
On the Water in Maine is a very efficient organization. We had a problem with a fire alarm which they handled in a timely fashion. The cottage was very clean when we arrived. The instruction booklet covers all the details. Booking the cottage online was easy and efficient.
Property
The cottages are beautiful with so many personal touches. Lovely artwork and wall hangings. The woodwork in the cottages is exceptional with all windows well places for optimum viewing and cleverly screened. The kitchen featured a brand new gas stove of high quality so cooking was easy. The kitchen was very well equipped though it could use a microwave. There was very adaquate hot water for showering and the outdoor shower is one of the nicest I have seen. The cottage bedding was for the most part comfortable but the little bunk room was difficult for some of us adults due to the bars placed there to keep children from falling out of bed. I would definitely return as this property has so much charm and such a cozy and welcoming feel. We loved having drinks on the porch every evening, listening to the loons and enjoying the view of the pond. Also enjoyed some really awesome dinners sitting around the dining table.
Property Manager
Property
Property Manager
The agency worked over the weekend on an "emergency" booking with us. I couldn't be happier with their services.
Property
The location was a perfect balance between access to Camden and seclusion at a very quiet lake. Picture Pond is beautiful and the property is perfectly suited to enjoy that beauty every minute you're there. The dock and associated watercraft cap off just a wonderful place. My favorite feature is the boat house cabin that affords a couple privacy from the other spots and affords you a great way to start the day by seeing the lake up close.
Property Manager
very helpful people
Property
beautiful place
Property Manager
Property
Property Manager
No stone un-turned with OTWIM! They cover everything you need to know and have a very available and helpful staff.
Property
We had an amazing time on Pitcher Pond. The house feels cozy even though it sleeps 8-10 people very comfortably. Hearing the loons call and seeing eagles fly never hurts either. Southern exposure allows for warm days and beautiful sunrise and sunset light. The campfire is perfect for after dinner chats and quiet reflection.
Property Manager
Everything was convenient. I had asked if kayaks were available on the property and the woman on the phone said no. We brought our 12 ft kayak on the back of our truck and it stuck out a few feet making it difficult to stop anywhere such as Portland and driving through Boston was a bit hairy. the cottage had several kayaks and a canoe available so we didn't need to bring our kayak after all. Other than that we had no complaints - OTWIM Comment. The canoe and kayaks at the property are the Owners and not included with the rental.
Property
The view of the lake from the cabin was beautiful. My husband and I slept in the boathouse which was right at the waters edge. It was so peaceful with nothing but the sound of the water and loons. We enjoyed kayaking fishing and swimming on the lake. The cottage had a great rustic feel but was clean, well maintained with nice furniture and artwork. It had everything we needed. We went to Belfast and found a few interesting shops and good restaurants. We liked that the area wasn't too crowded or touristy.
Property Manager
Excellent! Very accommodating. Arrived during terrible thunderstorms and unusually cold temps. Justin sprang into action and got us two heaters for the guest cabin and boat house. Much appreciated!
Property
Wonderful summer cabin on peaceful lake. Plenty of room for two families. Loved the Outdoor shower, indoor fireplace and outdoor fire pit and float.
Property Manager
Property
Property Manager
On the Water in Maine was fine, thank you.
Property
The view was beautiful, the place very tranquil, it was a lovely family holiday.
Property Manager
Always easy to work with, agents are friendly and knowledgable about the properties
Property
Favorite Features: On the water, kayaks included
Property Manager
Very helpful and accommodating. Made sure our stay was stress free and enjoyable.
Property
Wonderful stay, great accommodations! Great location on the water.
Property Manager
Both times I called with a question staff was available and friendly.
Property
We liked the plentiful hot water especially in the outdoor shower . The view is great . We enjoyed the ease iit swimming and kayaking , canoeing from the deck and the dock to swim out too. We liked having a big yard for the kids and the firepit and picnic table . It is peaceful here . It was fun To see eagles and see and hear loons. Lots if games and books . Internet worked fine . Belfast is close and an interesting town .
Property Manager
Property
Property Manager
Property
Property Manager
Property
Beautiful property, well maintained and equipped, including several kayaks. The lawn and pine trees provide a georgeous frame for a water and sky vista, visible from all rooms in the house and cottages except the bunk room and bathrooms.
Property Manager
Property
A lovely home with cottages, thank you for sharing. This was truely the most peaceful spot I have ever been. There was very little boat traffic and we enjoyed hours of kayaking and exploring. Loons and bald eagles abound! The house was very comfortable and clean. I'm very impressed with the way "On The Water in Maine" handles their guests. We had the perfect vacation and Pitcher Pond has now become our new favorite vacation spot.
Property Manager
From start to finish, the team at On the Water in Maine was terrific. We were informed of important information regarding both the process and product of our stay. Everyone we communicated with was both friendly and professional. Thank you for a great experience! Favorite features of the property? It's difficult to pick just three, but the serenity of Pitcher Pond, the layout of the cabins and property, and the proximity of the property to a truly special part of Maine (Lincolnville, Belfast and Camden) come to mind as some of our favorites! Our vacation at Pitcher Pond was both relaxing and eventful. We read several books while lounging on the dock and in the yard overlooking the lake. We swam (daily swims across the lake, and a couple of long swims to the island) as well as participating in several diving and jumping competitions from the dock and swim platform. We kayaked daily, often treated to visits by the loons and the bald eagle family nesting in a tree next door. We went for runs (sometimes originating from the cabin, other times driving to Camden and running along the coast), bicycle rides (one of our sons is an avid mountain biker, so a visit to the Camden Snow Bowl was a must) and hikes (Mt. Battie southern trail is a favorite). We browsed the shops and galleries in Camden, Lincolnville and Belfast. We took in a movie at the quaint Colonial Theater in Belfast. And we ate dinner out every night, often choosing the relaxed atmosphere (and possibly Maine's best lobster roll) at McLaughlin's Lobster Shack in Lincolnville.
Property
Thank you again for the opportunity to stay at your wonderful location on Pitcher Pond. I believe this was our 6th year to do so. I proposed to my wife in the cabin by the water five years ago. And we were married three years ago at the Vesper Hills Children's Chapel in Rockport. We love everything about the cabins and the setting on Pitcher Pond. Your generosity to allow others to experience this special place is admirable and, as a result, has afforded us a collective of family memories which we'll cherish always. This was our 6th year staying at this location for our annual family vacation (prior to this we stayed at a cabin on Coleman Pond). My wife and I became engaged in the cabin by the lake (boathouse) and were married two years later at the Vesper Hills Children's Chapel while vacationing at the cabin. Needless to say, it has tremendous sentimental value for us. We would like to continue to visit Pitcher Pond annually. Karen & Michael Dunavin
Notes
Smoking Is Not Permitted anywhere on or inside of any of our rental properties nor are those who may partake in tobacco smoking allowed to occupy any of our properties.

Occupancy may not exceed what is posted for each home. Maximum occupancy could include infants and children.

Amenities offered through On the Water in Maine Inc. are not available at all the properties we offer for rent. Boat Rentals through Maine Watercraft Rentals Inc. are offered Sunday morning to Friday after 4pm and include free delivery to the property. Check with an agent to find out what boats are available to rent at this property, or, when you process the booking here online, only the boats available for the property will be listed as available to rent.

Please see our Rental Guidelines Page for further questions regarding how to book this property and additional charges and fees. Contact a reservation agent for more details or to ensure you are booking the right property for you.