Sleeping Arrangement
Bedroom 1- Main Level
1 King
Bedroom 2- Main Level
1 Queen
Description
THIS PROPERTY ONLY RENTS ON A SATURDAY TO SATURDAY SCHEDULE - 7 NIGHT MINIMUM REQUIRED

ROOM LAYOUT:
Main Level - Kitchen, Living Room, Dining Area, King Bedroom, Queen bedroom, Shower bathroom, Deck
Lower Level - Sleeping area with 2 Twin beds, Laundry, Bathroom with tub (no shower)
DOGS PERMITTED? Dogs are considered at this property. All dogs must first meet our Pet Guidelines to be considered. JA/OA
Rooted in a strong connection to the area, family tradition, and a love for lakeside relaxation and stewardship, this cottage was purpose built for family enjoyment and fun. Newly finished in 2014 and decorated with comfortable furnishings and decor offering a step up in quality from the average lake cottage. Refinements such as the glass tile shower with river rock floor to massage your feet, the custom kitchen ready to prepare any meal, or the comfortable king bed with water views will leave you feeling pampered and relaxed. Guests will also enjoy the Sonos wireless sound system, gas grill and beautiful views of the water from nearly every room.

Swimming is great off the dock and there is a swim float in deeper water as well. The main level has a King bedroom and Queen Bedroom, and the walk out basement has two twin beds. Lermond Pond offers great fishing and recreation and the towns of Union, Camden, and Rockland are all within reasonable drive to get to shopping, dining, and sightseeing.

In 2016, a new bathroom was built in the lower level that is reminiscent of a spa. It features a deep relaxing bath tub. Outside there is a firepit. There is a designated game area for badminton, horse shoes, bocci balls, corn hole, and croquet.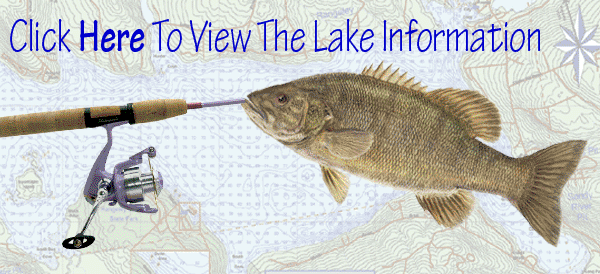 Amenities
BOATS INCLUDED? Yes, the owner of this property provides 2 kayaks, 1 canoe, and 2 adult beach cruising bikes. Guests can use the kayaks, canoe, and bikes at their own risk. For additional kayaks and SUPs contact Maine Sport or Ducktrap Kayaks. Both companies can deliver them to the Property. Powerboats aren't permitted at this rental property.
FISHING TRIPS:
This is a great property to go fishing from. Maine Guide Mike Kinney can take Guests fishing and will pick them right up at the dock in his boat. Contact Mike through his website at
http://mikekinneymaineguide.com/
to reserve a guided fishing trip on Lermond Pond.
CLEANING FEE:
Yes, a $140 cleaning fee is added to each reservation. The property will be professionally cleaned before and after the rental. Paying the cleaning fee does not excuse guests from following through with the departure checklist at the end of their stay. Above normal cleaning charges not covered by the $140 fee will be billed to guest at $35 per hour.
SECURITY DEPOSIT: No, the owner of this property does not require a security deposit, however, guests are still financially responsible for non-accidental damages at the property.
Property Specifics:
Linens & Bath Towels: Yes, one set of bed linens and one bath towel set for each guest are included (beds are made up prior to guest arrival)
Cleaning: The property will be cleaned before and after the rental. Above normal cleaning charges will be billed to guest at $35 per hour
Air Conditioning: No - but fans are located in each bedroom
Heat Source: Gas Heater on main level
Washer & Dryer: Yes
Dishwasher: Yes
Coffee Maker: Yes, 3 choices: Standard automatic drip with filters, French Press, and Electric Percolator
Internet Access: Yes, DSL with Wi-Fi
TV: TV with DVD and movie/music streaming in the living room, SmartTV in the basement - Netflix access included. No cable/satellite/antenna service included
Grill: Propane Gas Grill
Usable Fireplace: No
Outdoor Firepit: Yes, guests must supply their own wood
Water Source: Well water, filtered via purifying system
Trash Removal: Included with rental
Closest Shopping Village: Union - 3.8 miles, Camden - 11 Miles, Rockland - 13 miles
Number of Restaurants within 10 Miles: 20+
Water Frontage: Yes, Directly on Lermond Pond
Beach Access: No
Dock/Pier Access: Yes, private dock and swim float
Additional Amenities: Minimum Standards List
Video
Calendar
Dec - 2019
S
M
T
W
T
F
S

1

2

3

4

5

6

7

8

9

10

11

12

13

14

15

16

17

18

19

20

21

22

23

24

25

26

27

28

29

30

31
Jan - 2020
S
M
T
W
T
F
S

1

2

3

4

5

6

7

8

9

10

11

12

13

14

15

16

17

18

19

20

21

22

23

24

25

26

27

28

29

30

31
Feb - 2020
S
M
T
W
T
F
S

1

2

3

4

5

6

7

8

9

10

11

12

13

14

15

16

17

18

19

20

21

22

23

24

25

26

27

28

29
Mar - 2020
S
M
T
W
T
F
S

1

2

3

4

5

6

7

8

9

10

11

12

13

14

15

16

17

18

19

20

21

22

23

24

25

26

27

28

29

30

31
Apr - 2020
S
M
T
W
T
F
S

1

2

3

4

5

6

7

8

9

10

11

12

13

14

15

16

17

18

19

20

21

22

23

24

25

26

27

28

29

30
May - 2020
S
M
T
W
T
F
S

1

2

3

4

5

6

7

8

9

10

11

12

13

14

15

16

17

18

19

20

21

22

23

24

25

26

27

28

29

30

31
Jun - 2020
S
M
T
W
T
F
S

1

2

3

4

5

6

7

8

9

10

11

12

13

14

15

16

17

18

19

20

21

22

23

24

25

26

27

28

29

30
Jul - 2020
S
M
T
W
T
F
S

1

2

3

4

5

6

7

8

9

10

11

12

13

14

15

16

17

18

19

20

21

22

23

24

25

26

27

28

29

30

31
Rates
* Rates are subject to change without notice. Pricing excludes taxes, additional options or fees.
| | | | | |
| --- | --- | --- | --- | --- |
| Vacation Rental Standard Pricing | Night | | | Min Nights |
| Low Season | $171 | | | 7 |
| Mid Season | $157 | | | 7 |
| Peak Season | $271 | | | 7 |
| Holiday Season | $300 | | | 7 |
Reviews
Page: 1 of 2

Property Manager

Great staff at On the Water in Maine Inc. Very timely and informative with all their communications.

Property

We stayed at Our Song September 28th to October 12th 2019. The house was fantastic. It was very clean extremely well stocked and supplied. The view of Lermond Pond was wonderful and early morning coffee on the dock was a wonderful way to start the day. The owners definitely put thought into making this a quality rental. The location to mid-costal Maine is the best.

Property Manager

All of your employees were knowledgeable and courteous. We were very please with On The Water. All of your agents were courteous and helpful Our Song is a great property with a great location on Lermond Pond. The house was extremely well stocked and very clean and well kept. The home was great everything as advertised.

Property

Property Manager

Agency was quickly responsive to a couple of concerns we had during the week. Our Song: We loved the serenity and beauty of this property. The house was very well supplied as well.

Property

Property Manager

Perfection! Love the decor - mix of contemporary with primitive antiques. Love the view and functionlaity in layouts, eg many places to eat dinner with family or hangout. Large bedroom in basement with ping pong table was adorable and perfect for our teeange boys! Promixity to Camden is key! Shopping, breakfast and amazing farm to table restaurants.Favorite activities were long bike ride in Acadia National Park, smores with the kids in the firepit and kayaking every day.

Property

Property Manager

Working with On the Water staff is seamless and always a pleasure! On the Water is top notch! Great to deal with and great properties, very well managed.

Property

Property Manager

We have rented through On the Water in Maine for a number of years and our experience has been excellent with them. We have rented three different properties and all have been at a high standard and with everything in working order.

Property

Our Song is a wonderful property. It is on Lermond Pond which is quiet except for the loons and ducks which we enjoyed. At night, stars abound and viewing of the milky way is possible. The cabin/camp extremely well appointed with every amenity. A bonus was the inclusion of kayaks and a canoe with the property. Fairly easy to get to the coast for visits to Acadia, Blue Hill and Pemaquid Point.

Property Manager

When we had some issues with a medication delivery, the staff were prompt in replying and very helpful. We are so glad it all worked out and my Dad had what he needed for our stay. Thank you again for your help! We love being close to the lake, helpful to have the canoe and kayaks available. In general, the spot and home are beautiful.

Property

Rancho Santa Margarita, US

Property Manager

It was easy and required very limited interaction which I appreciate.

Property

Property Manager

On the Water has always been so easy and great to deal with, very professional team!

Property

Our Song is simply wonderful! Fully equipped with everything we needed, clean and well furnished, beautiful view, awesome new deep tub for soaking in.

Property Manager

It was very easy to rent with On The Water in Maine and they were excellent with communication and preparing us for our trip. I was also pleased with the cleaning service, which had everything ready for us when we arrived, including fresh cut flowers and the windows open to let in the breeze.

Property

We loved everything about the house -- especially its serene location, cozy feel, and the fact that it was so well-appointed with everything we needed, from boats to bicycles to good-quality kitchen amenities. It is clear that the owners spend time here and love the home, and that they enjoy sharing it with renters.

Property Manager

No issues with property management, very easy to work with as a repeat guest!

Property

This was our second stay at Our Song and it was just as lovely as the first! The home is beautifully decorated, and the kitchen is well stocked to make any meal you wish! We loved using the provided kayaks and canoes, and swimming and fishing are great right off the dock. The proximity to Camden (15-20 minutes is a bonus!) Our favorite place to stay in Maine!

Property Manager

You have always been great, but this year was definitely the best. Everything was smooth. No issues. Thanks.

Property

This house has one of the best and most relaxing views I have encountered in a vacation property. It's a small house, but it's perfect for a few people, especially a family with children. It's a smart house in terms of how it's configured and laid out. We will be back.

Property Manager

Kelsey started the fabulous vacation. I called and spoke with her about a year before our trip and described my family and what we have enjoyed about previous vacations. She took my description and recommended about 4 properties for me to consider. Since I was totally unfamiliar with the area, her advice was invaluable. I believe we would have been totally happy with either of the top 2 properties I ranked from her list.

Property

This property was perfect for my family! We loved fishing, riding the canoe and kayaks and relaxing. The close proximity to Camden was wonderful for us, too.

Property Manager

Super easy to book and information all very clear and accurate!

Property

Beautiful house in perfect location. Very well appointed.

Property Manager

On the water in Maine makes our trips to Maine perfect. Easy to work with, attention to detail(sending reminders/driving directions, etc.) in a timely fashion.

Property

This was our fourth year staying at "Our Song". It is such a well appointed home with glass in all the right places. The windows provide spectacular views of the lake, the trees and the mountains.

Property Manager

Knowledgeable. Easy to work with.

Property

Our Song on Lermond Pond was superb! The views from the living area, kitchen, dock, etc. were very soothing. We had to put our dog of 12 years to sleep midway through the vacation and it was the serenity of the cottage that got us through this tough time. Having the kayaks was fantastic! I paddled every day even when the weather threatened. Bathrooms were outstanding. Kitchen was the most well stocked kitchen I have even been in! It's location near everything made exploring very easy.

Property Manager

Excellent customer service! We loved our dealings with On the Water In Maine. So much so that we've decided to make them our real estate agents!

Property

We loved the helpfulness of your staff. The house was completed equipped with anything we could possibly need.

Property Manager

Having rented several properties from On The Water In Maine we have never been disappointed when we arrive. The communication is very detailed and the process is straightforward. We always appreciated the way that the properties are maintained as well as the cleanliness.

Property

Over the past several years we have rented several properties from On The Water In Maine when we come to Maine to visit our son and his family.This year we decided on a fish camp since our grandson loves the water as much as we do. This property was perfect for us since it was on one of the cleanest lakes in Maine, included all of the water toys you could ask for, had a tree swing, fire pit, grill and beautiful view.

Property Manager

Top notch.

Property

Fabulous!

Property Manager

Excellent. Super communication. Found everything to be as described.

Property

The property was well situated on a beautiful pond with clean clear water. The house was comfortable and very adequately stocked with kitchen items and recreational equipment both indoor and out.

Property Manager

There's never been a better agency, It's our second stay with "on the water" and we give you folks all our "Five Stars"

Property

We arrived at the front door and knew instantly "this is where we wanted to be" and that feeling was so true the entire two week stay. The children were immediately on the pier, there was a swim before even unoacking. We remained near, upon, and in the water every day and sometimes all day.

Property Manager

Property

Property Manager

The staff at On The Water are excellent to deal with! Very responsive and professional.

Property

This was our second stay at "Our Song" and will not be our last! We love everything about it, the location is perfect, the house is perfectly appointed and lacks for nothing, the sonos stereo system is awesome, the kitchen is great for any gourmet, we didn't eat out at all, we cooked every day. The bed is luxuriously comfortable, the furniture comfy, the outdoor seating is perfect, can't say enough good things about it!

Property Manager

Property

Property Manager

Property
Notes
Smoking Is Not Permitted anywhere on or inside of any of our rental properties nor are those who may partake in tobacco smoking allowed to occupy any of our properties.

Occupancy may not exceed what is posted for each home. Maximum occupancy could include infants and children.

Amenities offered through On the Water in Maine Inc. are not available at all the properties we offer for rent. Boat Rentals through Maine Watercraft Rentals Inc. are offered Sunday morning to Friday after 4pm and include free delivery to the property. Check with an agent to find out what boats are available to rent at this property, or, when you process the booking here online, only the boats available for the property will be listed as available to rent.

Please see our Rental Guidelines Page for further questions regarding how to book this property and additional charges and fees. Contact a reservation agent for more details or to ensure you are booking the right property for you.